The price of our companion/pet puppies is $2,750 plus shipping.  Once your $400 deposit is received, you will be placed on that litter's reservation list for the sex and color you requested.
Your deposit is non-refundable.  Deposits can always be transferred to another litter.
The final payment of $2,350 is due when the puppy is 4 weeks old.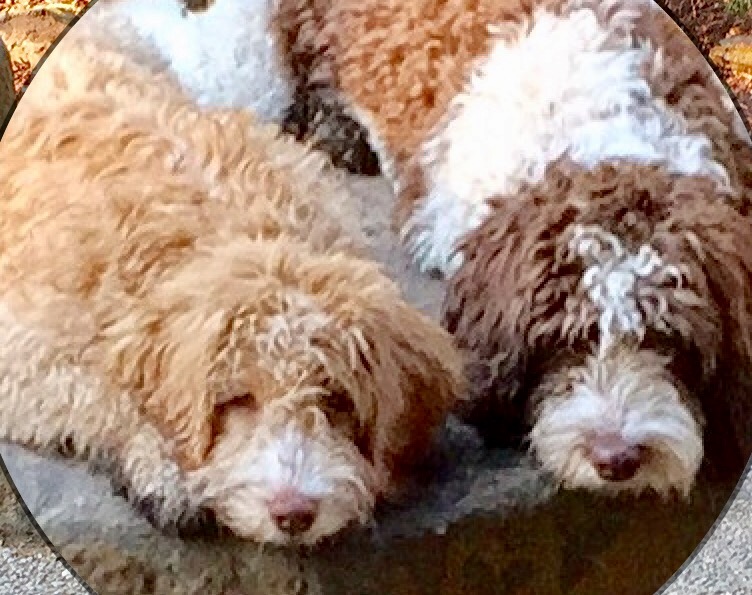 We ship puppies throughout the United States out of the Spokane International Airport (GEG). Some restrictions may apply based upon destination or season.
The cost of shipping within the United States is $475 and is in addition to the price of your puppy. This price includes:
a larger crate for your puppy.
a padded absorbent dog bed for the crate and the flight.
a health certificate to fly from a licensed vet.
transportation to Spokane International airport (GEG).
a flight with minimum transfers and less wait times.
a temperature controlled van that delivers your pup to a temperature controlled pressurized cabin area within the plane.
We do not believe in cutting corners with the safety of your new family member.  Your puppy will not be exposed to elements or the tarmacs.  It is a slightly more expensive, but we use DELTA DASH specifically for these reasons.They also have kennels for overnight stay if a connection is grounded.  Other airlines do not provide all of these safety features therefore we ship DELTA DASH for the extra cost and purchase larger sized kennels for your puppies comfort while traveling.  You may find their link at https://www.deltacargo.com/petshipment.aspx.
If you decide you will fly in to pick up your puppy, we can arrange for pickup at Spokane International Airport (GEG). If your puppy will be flying back with you, then you will be required to have a health certificate from a veterinarian that Lake City Labradoodles will provide.  There will be a small charge for transportation to the airport.
If you are interested in a puppy for your breeding program, please call us at 208-889-8317 or email us at lakecitylabradoodles@gmail.com.  We are happy to work with new breeders.
If using PayPal there is a 3% fee applied to your total. However, we do accept cashiers check or personal checks if you don't want to use a credit card. Checks must be received 4 weeks prior to puppy delivery to ensure transfer of funds.
Note: There is a 3% PayPal fee added to your total upon checkout for the convenience of using any major credit or debit card.